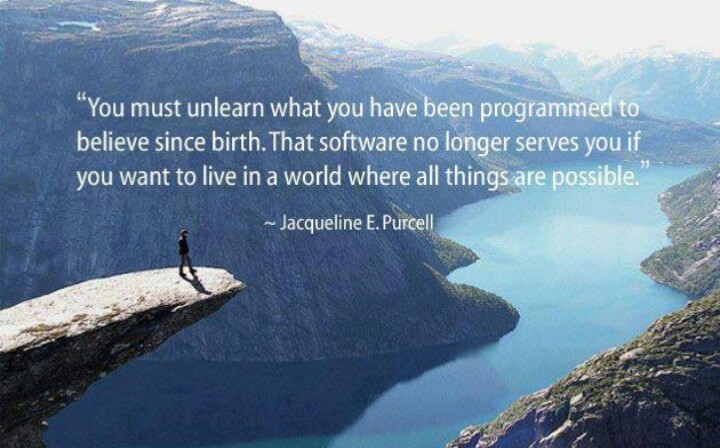 I used to think if I tried my best and worked hard, things would just work out OK. I tried to keep a positive outlook on everything.
 This
    Days turned into months and I was getting the same results as always. My relentless pursuit of knowledge on how to turn my life around was soon to change.
    I came across a book called Unlimited Power by Tony Robbins. I devoured it in a couple of days. 
    A few pages of one chapter however, really caught my attention. The power of beliefs and our belief system.
    It focused on how we interpret things that happen to us. The bad news, we can not change the past. The good news, we can definitely change what things mean to us.
    From the time we are born we relate feelings, either positive or negative to events or circumstances that happen to us.
    Over time our responses to conditions form predictable patterns. When we make a conscious effort to take another look at these patterns, we can decide if they are still what we believe or not.
    This is where we can change our beliefs to fit our "present" and start making an epic "future"
    Accept the challenge to create new beliefs and watch your world change. Need a little help? Take my free 30 minute strategy session for a test drive. 
As always, stay InSpired!